Cutting down the net has been adopted into football as a special way of celebrating, some Italian players cut down nets while celebrating the UEFA Euro 2020 title at Wembley
According to Wikipedia – Cutting down the nets is a celebratory tradition in basketball wherein a coach or player removes the net from one of the backboards after winning a game. In college basketball in the United States, it is usually done after winning a conference tournament, regional title, or national championship game.
Cutting down the nets in football is an unusual thing but in basketball ball, it usually happens after a team wins a game. Meanwhile, Barcelona Star Gerard Pique was the one who started the practice in 2011 after Barcelona's Champions League win (3-1) over Manchester United at Wembley Stadium
Pique after celebrating the win cut down the net with scissors from one side goal to the other, which made many regard the veteran as the pioneer of the practice in football.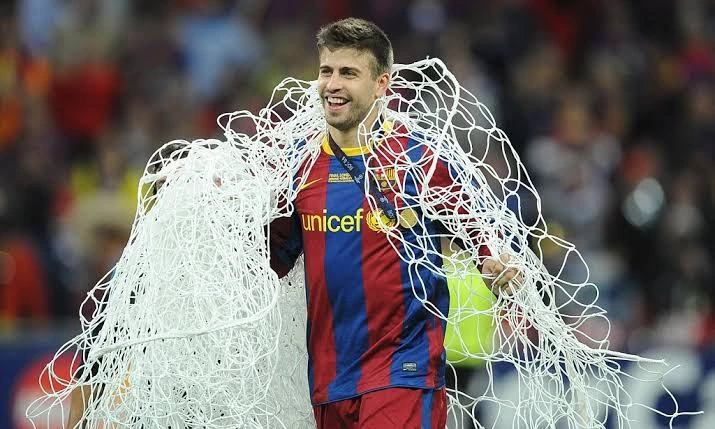 Although, the practice doesn't attract any penalty from FIFA or any other football bodies, as it's just another unique way of celebrating and the nets can be used to house the trophy won on that occasion.
Pique cut down nets at Wembley in 2011 and Florenzi does the same thing in 2021 while celebrating their trophy won.
This celebration adopted from basketball into football world, as Barcelona defender practise this unusual celebration at Wembley in 2011 after wining the Champions League title against Manchester United and Florenzi also spotted cutting down the net while celebrating the UEFA Euro 2020 trophy at Wembley on Sunday, June 11, 2021.