Nigeria's U20 male team, the Flying Eagles began their FIFA World Cup on a remarkable note on Sunday, following their hard-earned 2-1 win over the Dominican Republic in the group D opening game of the campaign at Estadio Malvinas in Mendoza, Argentina.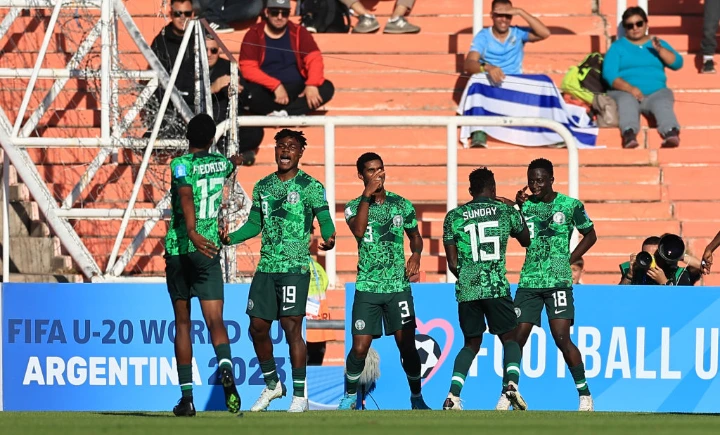 The Ladan Bosso-led team who had earlier in the game gone behind following Edison Azcona's goal from the spot kick, bounce back a few moments later when a Dominican Republic player was forced to put the ball into his net before Samson Lawal scored a late goal to seal the victory for the Flying Eagles.
Elsewhere, Italy began their FIFA U20 World Cup campaign with a hard-earned 3-2 win over Brazil on Sunday night. The Italian boys started the game well as they registered three goals in the first half to get a strong lead thanks to a brace from Cesare Casadei and a goal from Matteo Prati. However, the Brazilian boys fought back in the second half as Marcos Leonardo scored a late brace but it was not enough to save his team from the defeat.
Check out the latest Group D Table below: