With few minutes remaining to the final of Uefa champion league, the two giants in Europe have witnessed their fans breaking into songs and dances at the capital of France Paris.
Liverpool FC are going in the final with a mind of revenge to the humiliation they went in hands of the thirteen time champions Real Madrid. Liverpool fans have been seen in Paris in large numbers and it is anticipated that it will be deadly clash between the two giants.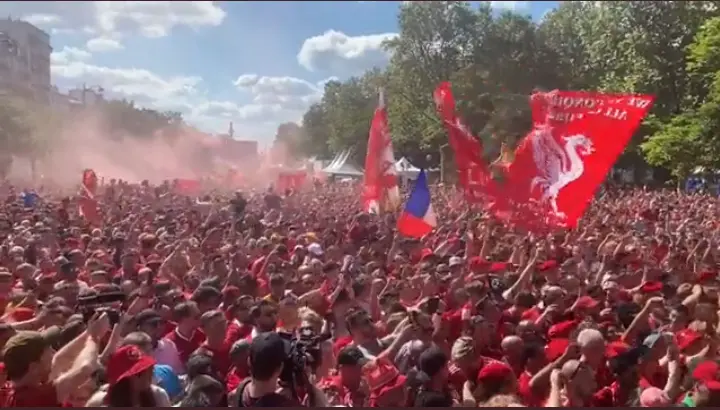 Liverpool are expecting Mohamed Salah and Sadio Mane as well as Diaz and their strong man Van Djik to shine in hands of the experienced Ancelotti's boys. Liverpool are expected to add their tally to seven champion league cup if they win to remain the team in England with more champion league trophies.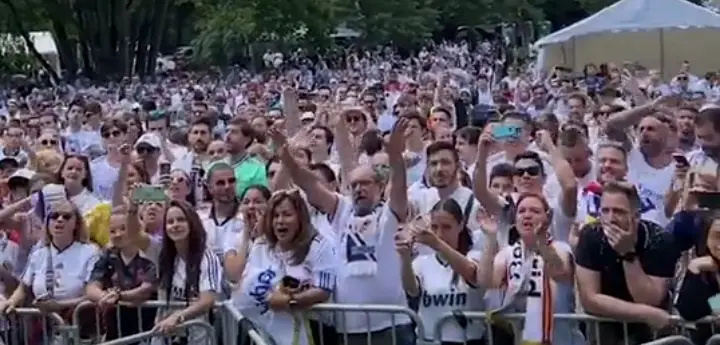 However, Real Madrid had also expressed their confidence of winning the fourteenth tittle in Paris and world football fans are eagerly waiting for the two giants.
However, the Reds fans decisions to dance in the city of Paris is what has left the entire world football talking