Frank Leboeuf has made a slight dig at Chelsea's Mykhailo Mudryk after his recent performance for his country.
Mykhailo Mudryk, who's going through a tough spell right now on the pitch, couldn't use the international break in his favour.
The 22-year-old attacker's troubles at Chelsea are well documented, failing to score in his first 20 games since arriving in January. Blues head coach Mauricio Pochettino is yet to start him in a game this season, too.
He usually enjoys a bit more success while representing his country, but it's pretty obvious after a couple of international performances in the last week that he desperately needs a change of fortune.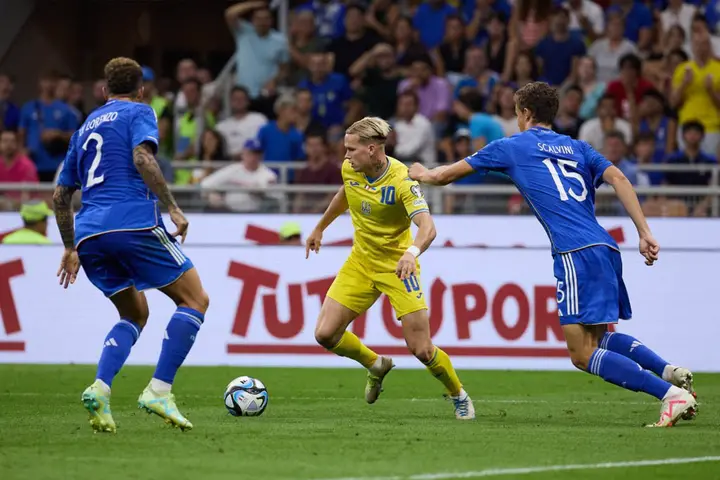 Mudryk struggled to provide an attacking threat during Ukraine's 1-1 draw against England last week, which meant he was benched for Tuesday's 2-1 loss against Italy.
The Chelsea attacker got 30 minutes off the bench in the Italy defeat, but failed to change the game in his side's favour.
MORE CHELSEA STORIES
EPN pundit Leboeuf delivered a small dig at Mudryk for his latest international display.
"I was only concerned [for Italy] at the end to see if Mudryk would have a reaction, I'm still waiting for it," Leboeuf told ESPN.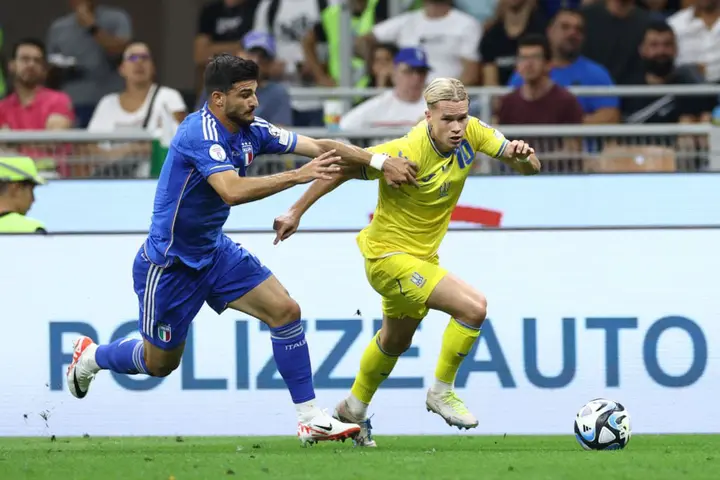 It'll be interesting to see if Pochettino does fancy giving Mudryk his first Chelsea start of the season in any of the upcoming games.
We'd love to see the Blues move back to a 4-2-3-1 system to allow an extra attacker on the pitch, but Mudryk's form could mean he's still down the pecking order and out of the best XI.