The world ruling soccer body, FIFA has been reported to have made changes to the dates of the final playoffs between the Black Stars of Ghana and the Super Eagles of Nigeria.
According to the reports, both teams who are still billed to meet at the earlier approved stadiums- Cape Coast Stadium, Accra and Moshood Abiola National Stadium, Abuja, are now expected to have their two-legged games on the 25th and 29th March, 2022 instead of the earlier dates of 24th and 27th March, 2022 assigned for the games.
A cursory look at the new dates revealed that the Super Eagles will be affected most by the new changes.
While the Black Stars of Ghana now have the luxury of having their first leg moved to a weekend- Friday from it's original Thursday, not so with Super Eagles whose second leg will now be played on a working day- Tuesday, moved away from its original Sunday weekend!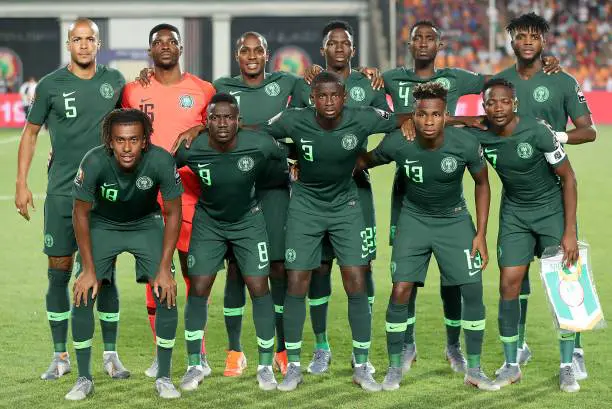 For those familiar with supports from fans and supporters in the stadiums, weekend games always enjoy massive turnouts compared to games on weekdays. That has been the trend and it has not changed.
While it could be recalled that Ghana made a formal request to Confederation of African Football (CAF) to have the venue changed, but instead of acceding to that request, it is now the days that were changed in their favour.
It is however left to be seen how the Nigerian Football Federation and the Super Eagles will rise up to the challenges of the new dates.