Arsenal on Sunday ended their 2022-23 English Premier League campaign on a remarkable note following their impressive 5-0 win over Wolverhampton Wanderers at the Emirates Stadium in London.
The Gunners entered the final game of the season off the back of their disappointing 1-0 loss to Nottingham Forest in their previous game, and they were looking for a victory over Wolverhampton Wanderers on Sunday in a bid to draw down the Premier League curtain on a memorable note which they did convincingly.
The Mikel Arteta-led team started the game on a promising note as they registered the first goal of the game in the 11th minute when Gabriel Jesus successfully delivered the ball into the 18-yard box which found Granit Xhaka who heads the ball home to give his team the lead. The Switzerland midfielder doubled the advantage for the Gunners three minutes later when he pounded on a loose ball to register the second goal of the game. Bukayo Saka gave the Londoners a strong lead in the 27th minute when his left-footed effort defeated the Wolves goalkeeper before Gabriel Jesus and Jakub Kiwior both scored a goal each in the second half to seal the victory for the Gunners.
Check out the final English Premier League Table of the 2022-23 season below: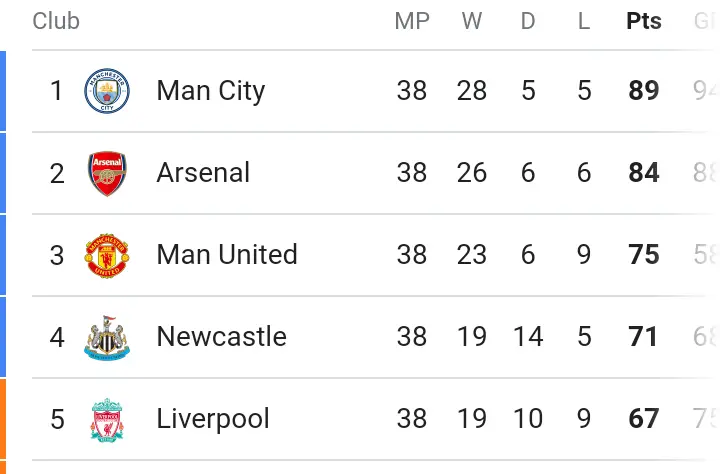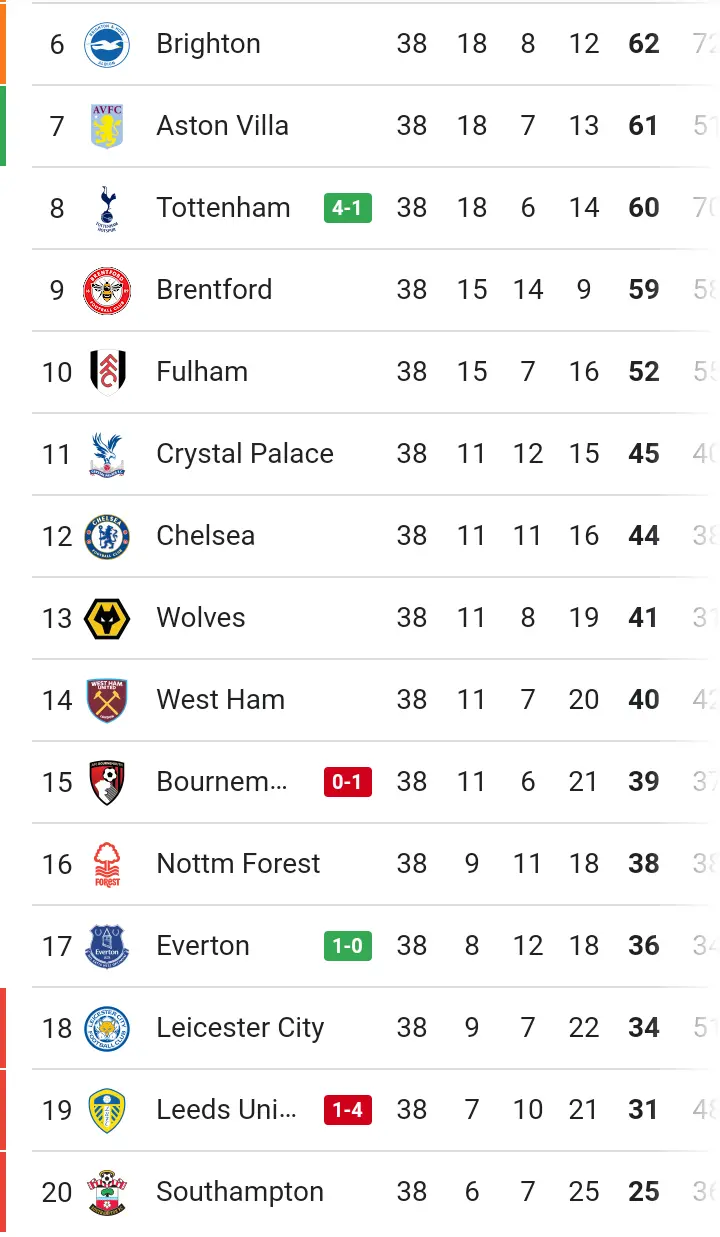 https://twitter.com/SkySportsPL/status/1662874062643765248?t=s-n3gxdIGg1eSd5O4oFytA&s=19